Tournaments 2020 & 2021 Cancelled for sanitary mesures
Edition 2020 & 2021 annulées par mesures sanitaires Covid19
Friday 1st, Saturday 2nd and Sunday 3rd of May, 2020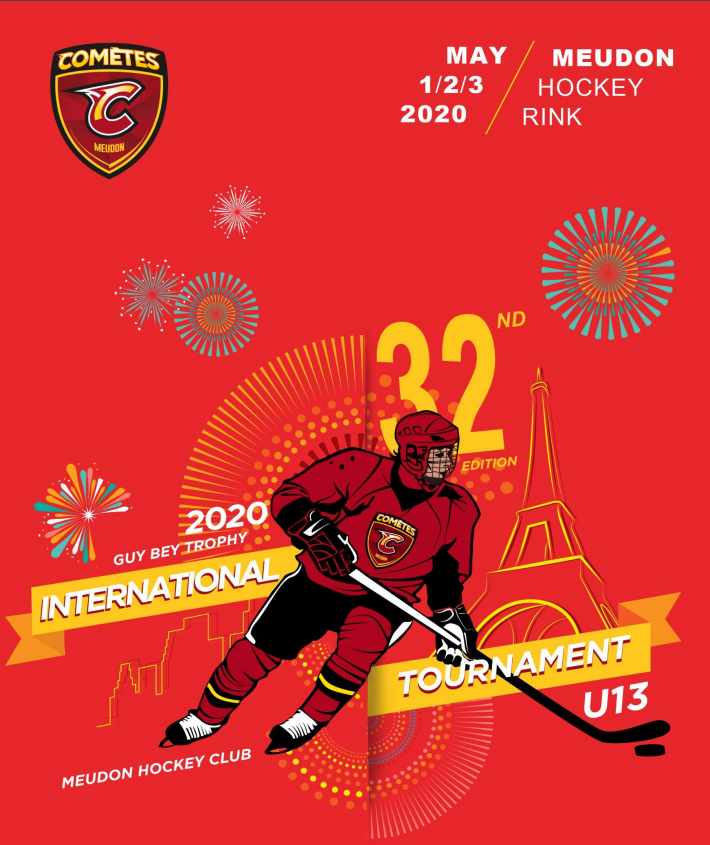 The 2020 international tournament Guy Bey will be held at the Meudon-la-Forêt Ice Rink, located :
13, avenue de Villacoublay, 92360 Meudon-la-Forêt (France) about 5km from Paris.
Tournament begins Friday May 1, morning (8AM) / Tournament ends Sunday May 3, afternoon (4PM)
General Organization of the Event
U13 team : Boys born in 2007, 2008 and 2009 / Girls born from 2004 to 2008. Eight teams will be selected.
Each team will play 9 games (7 games in a championship formula and 2 for final ranking) and the 3 best players from each team will play 1 all star game. Games will held using running time (2 periods of 15 minutes).
No Body-checking is allowed.
Each team must consist of at least 11 players and at most 22 players.
The points will be attributed per period (win, tie, loss)

Catering : Lunches will be served within the ice rink restaurant on Friday, Saturday, and Sunday noon. All players must eat at the restaurant.
Please note that as the lunches are pre-ordered and players will pay for their lunch even if they choose not to eat it.

Escort for the full duration of the tournament is in the form of a host or hostess from the Meudon Hockey Club that will accompany each team. This person will be in charge of welcoming the team as well as providing support for any logistical problems. He or she will not take responsibility for accompanying or supervising the players themselves.

Awards :
Each player will receive a medal
Each team will have a cup
The MVG (Most Valuable Goalie) will receive a trophy.

Accommodation is booked by us once enrolled in the tournament : Meudon-la-Forêt offers many possibilities and we try to negociate the best conditions possible for each situation.
Last three years Guy Bey Podium finishes
| | | |
| --- | --- | --- |
| 2017 | 2018 | 2019 |
| 1 Pirati / Riga – Latvia | 1 Tigrai / Kaunas – Lithuania | 1 HBC Foxes / Bolzano – Italia |
| 2 HK Knights / Brezno – Slovakia | 2 Lions / Dordrech – Netherlands | 2 HK Knights / Brezno – Slovakia |
| 3 Coqs / Courbevoie – France | 3HK Knights / Brezno – Slovakia | 3 Kemphanen / Netherlands |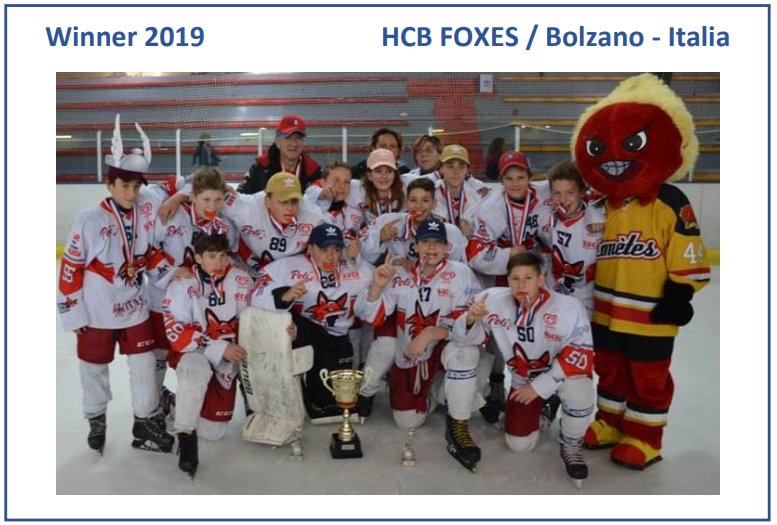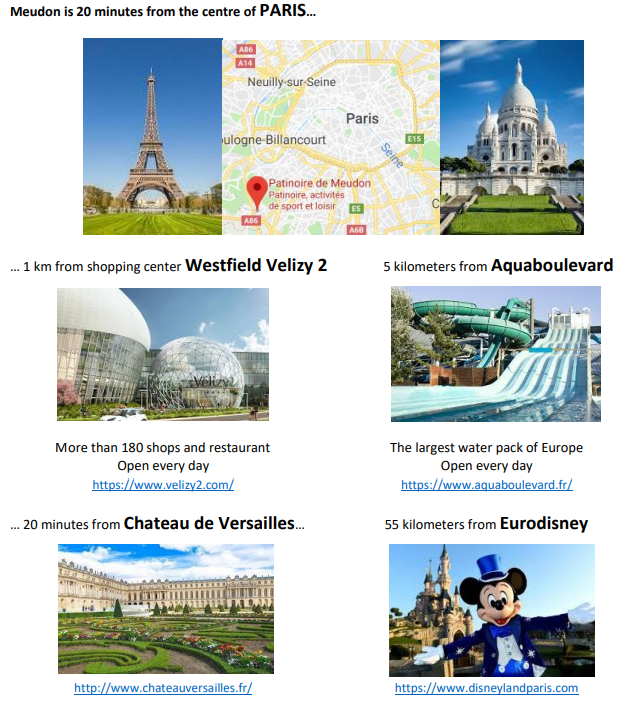 Prochain match U15 - Élite
Prochain match U17 - Élite
Prochain match U15 - Excellence
Prochain match U20 - Élite